Cascade Medical offers the most comprehensive rehabilitation in the Upper Valley. Our team of eight therapists help people of all ages lead healthier, more active and independent lives.
Aquatic therapy
Speech therapy
Occupational therapy
Orthopedic manual therapy (joint mobilization, traction, soft tissue work)
Total spine care
Post-surgical rehabilitation
Corrective orthotics
Video gait analysis
Functional training (work and sports rehabilitation)
Ergonomic education and consultation
Modalities (ultrasound, e-stimulation, thermal agents)
Wound care
New patient? Click here to fill out the new patient forms in advance.

Aquatic Therapy
The warmth and barrier-free comfort of the Hydroworx therapy pool can facilitate recovery earlier than land-based programs alone. The therapy pool allows our clinical team to use an array of treatment features:
Variable speed underwater treadmill
Resistance jets
Adjustable water depth
Underwater video monitoring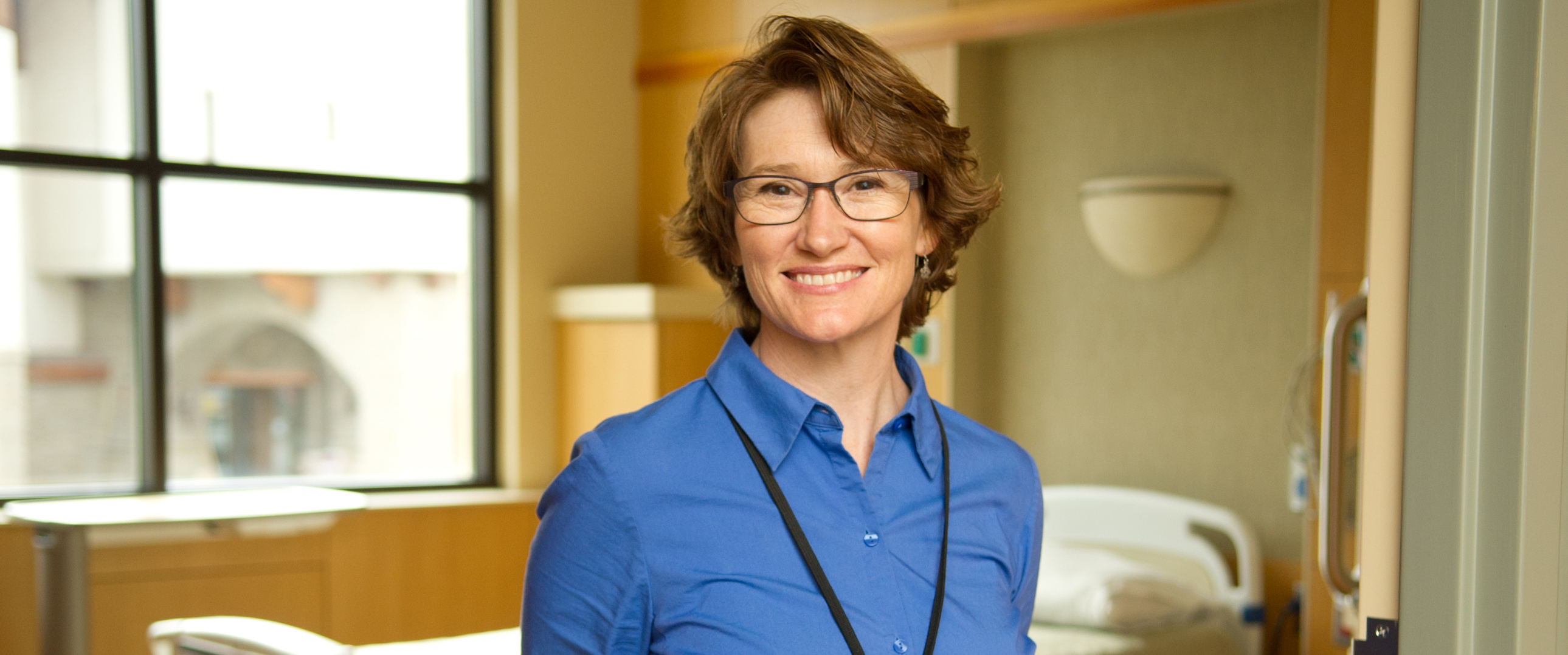 Inpatient Rehabilitation
Recent surgery? Smooth the transition from hospital to home. Through our integrated approach, patients may seamlessly shift from acute care, to our Sub-Acute Rehabilitation Program (also referred to as Swing Bed), to the outpatient setting — often without changing therapists.

Occupational Therapy
As an occupational therapist, Sabine Kaul-Connolly helps her patients get back to doing the things they love. She works collaboratively to tailor a program that fits your life.
Sabine has extensive experience with deficits of the upper arm and hand and neurological impairments, such as stroke or dementia, which effect strength, coordination, vision or cognitive function.

Speech Therapy
Tracy Hutchins is a licensed Speech Language Pathologist committed to empowering patients and their families. Her goal is to improve their quality of life through personalized, evidence-based best practices.
Since 1999, Tracy has provided individualized treatment for a wide range of conditions, including: swallowing disorders, speech and language impairments, and cognitive deficits such as memory loss.