DeAnna Griggs, RN, BSN, MBA-HC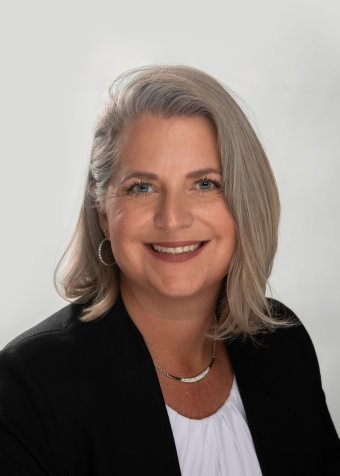 Senior Director of Nursing
DeAnna has helped patients and grown leaders under her stewardship for 18 years, with clinical experience in OB, GI, and Perioperative services.  Her interest in nursing leadership is driven by her shared passions for transparency, efficiency, and accountability. DeAnna firmly believes in empowering "ships to rise to the level of water in the harbor", as she enables staff to implement best practices through shared ownership and responsibilities.
Her active involvement with fellow nurse leaders at the local, regional, and state levels allows for information sharing and networking opportunities that benefit patients, staff, and the organization.
DeAnna and her husband Marc are the proud parents of four children, and recently welcomed their first grandchild into the world. While not with her work family, DeAnna enjoys time spent on the patio with a good book or sharing meals with those she holds dear.